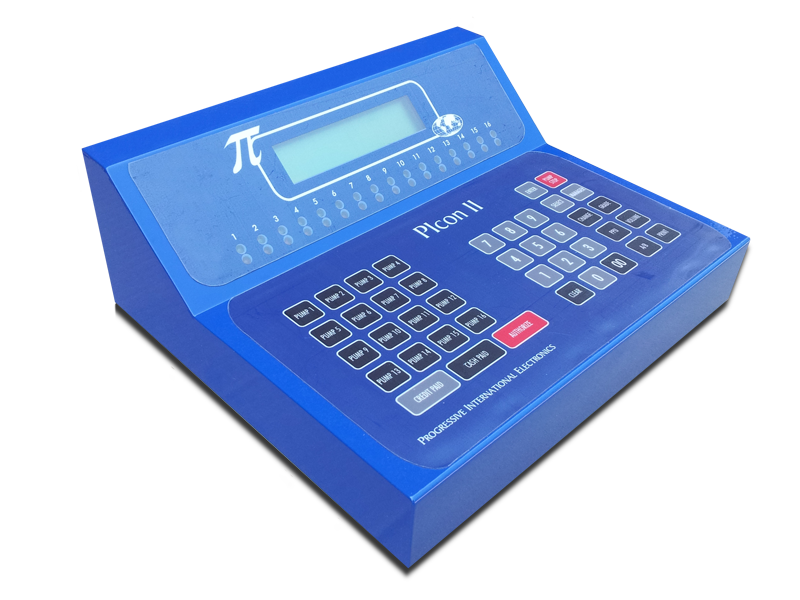 The PIcon II is a full featured console capable of running up to 16 fueling positions of electronic or mechanical dispensers. Rugged, reliable and full featured, the PIcon II gives you total control and accountability at your fingertips. Generates many types of reports including shift reports for management. Comes with printer interface built in. Compact size, multilingual capability, and easy installation all add up to a winning combination.
Feature List
Full featured console which includes prepay/postpay, preset, drive-away alerts, stacked sale, and cash/credit operation
Management features including dispenser totals, shift totals, customizable shift reports, station totals, management security, protected management settings, and prices programmed by product
Multilingual
Automatic printing of receipts option in full-service mode
Control of up to 16 fueling positions, including all major electronic dispensers and new blending pumps
Adjustable volume control for call, drive-away, and collect alerts
Backed memory to retain data in the event of power outage
Built-in hardware clock to time-stamp all reports
Compact size, allowing counter-top positioning or bracket mounting
Standard printer interface for use with most low-cost printers
Automatic Tank Gauging (ATG) interface capabilities
Ease of installation -- console wires directly to dispenser distribution box or Progressive's PI DBox
See the Brochure for more information about the PIcon II Console.